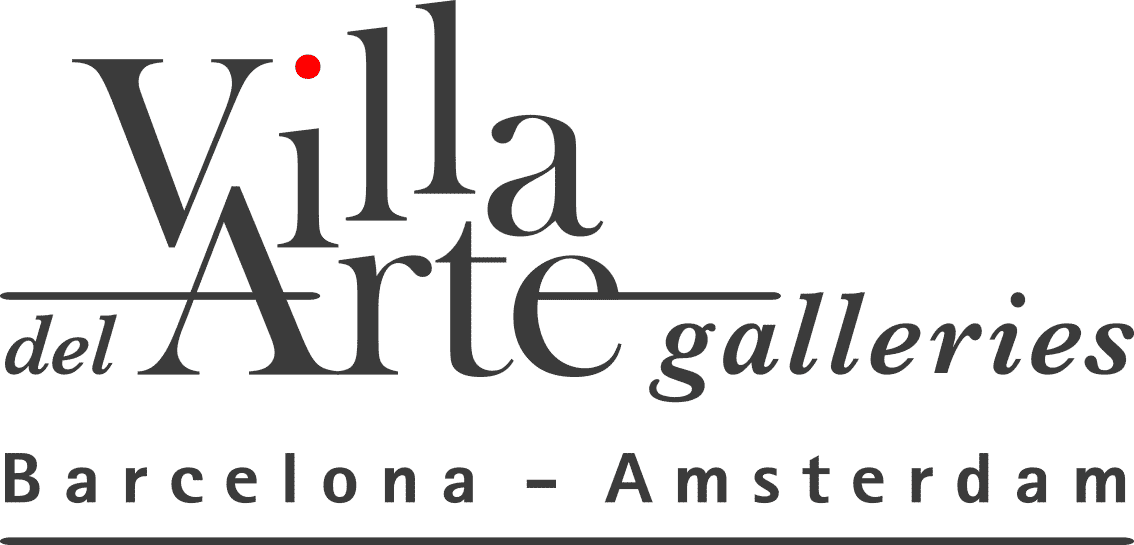 FERNANDO ALDAY
1959, Santiago de Chile, Chile
"Fernando Alday's paintings emanate colour, texture and balance but also portray the transience of the materials he reverently revives. His passion for simple materials, as well as knowledge of paper and its characteristics constitute the intrigue and

leitmotiv

of his work that, guided by the canvas and its elements, explores diverse iconography. The paper beats with new life, like an organic material reborn. The artist breathes a second life into objects destined to turn to dust, some of which date back to the 17th century: letters, manuscripts...The historical context of everything Alday finds and rescues disappears when a new set of rules and parameters are applied, remerging as an eye, leg, petal, window or stain. Here is where skilled layering comes into play, alongside virtuous transparencies, superimposed planes and floating objects, where a scribbled signature evolves into a vanishing point.
This paper, which has endured the passage of time, life's cycle, a testament to its essence, transience and fragility, is reborn and revived having undergone a fundamental change. This is the work of a Creator, who rarely knows what a blank canvas holds in store, and who derives all significance from paper. He is only aware of the fragility of his materials and even states that the subject matter chooses him, that the mystery of creation isn't even revealed until the work is almost complete, work borne of elements which, in other circumstances, would have been lost to time.
Stylised characters emerge: a dog, mule, bull, chair, landscape. There is a nod to art history, an element of primitive art, an affinity with Pre-Columbian iconography, but also Klee and Goya. The artist takes both the classic and the modern and makes them his own. Alday moulds his life experience and pours it into his work. He uses a variety of frames and pays careful attention to proportions and composition, but above all colour, applying an almost imperceptible technique that is spontaneously integrated in his mind's eye. A technique that has taken him to the Hubert Gallery in New York, the Flora Jansem Gallery in Paris, as well as Villa del Arte Galleries in Barcelona and high profile art fairs in New York, Paris, Brussels, Singapore, London, Miami, Chicago, Toronto, Milan, Rome and Barcelona.
Sensitivity, ingenuity and chromatic virtuosity are characteristics common to paintings that rely on paper and ink, where simplicity is a virtue and a stain derived of cellulose and pigment depicts avenues with the same potency as a lost gesture."
Pablo Meléndez-Haddad (journalist and historian)
Fernando Alday about his work: "From an early age, I was known as the "searcher". I was attracted to the spiritual side of life, its abstract qualities. My father, a dentist and antique dealer, had a collection of manuscripts, including work by the accursed poet Arthur Rimbaud, which had a profound and lasting influence on me. At five years of age I became interested in calligraphy. Fascinated by sepia ink, I started my small collection. I grew up surrounded by books and liked to sit in front of the shelf arranging them by colour. Brushing off the dust, I would spend hours absorbed in their texture and content. The history of art is an influential source of inspiration for my work. Old paper and medieval ink are fundamental to my paintings. The process begins with the almost archaeological search for paper, colour and textures. I am passionate about paper and its use as a material to depict the passing of time and convey the ever present and fleeting nature of life's cycle."